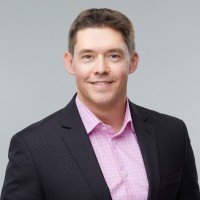 On behalf of the company, I'd like to sincerely thank our clients for contributing to Five9's growth and for trusting our Team to exercise their passion for supporting your critical communications needs.
The positive feedback we have received from clients and from suppliers alike, has been inspiring to me. Looking back, I am proud of the great work our Team has done but I remind myself that we are in this for the long game and therefore must continue to learn, grow, and adjust. I look forward to the coming years and know that we are setting a new standard for what it takes to truly satisfy the expectations of clients with critical communications needs.
A smart person once brought to my attention how important it is for a company to know WHY it exists. The WHY is what we believe. The WHY is what drives us. The WHY is at our core and it governs what we do.
WHY WE EXIST
We believe true satisfaction comes from genuinely knowing we have given our best. We believe solving our client's problems and providing them with the best support we can is meaningful work. We believe our name should evoke feelings of confidence, professionalism, and trust.
The entire Five9 Solutions Team shares these beliefs. It is embedded in our culture, and it drives us every single day. It is why our people have reputations for being some of the very best in the industry and it is why they will continue to act in the best interests of our clients.
Thank you again for your trust and support. Roger Ruby,
Chief Executive Officer